My name is Dominica Šimíková and knives fascinated me since a young child. Even though I had never been born woodsman, I love nature and I believe that blades are firmly connected. Thanks to my friend, I learned knives also produce. Even though my history is full of products I fall over time I have developed into quite a decent level. My motto is: With what most primitive tools to do what best and highest quality work.
Since I mangy rubber grip on my knife Mora Forester, I decided to delete it and make a new handset. Let\'s take a look at it.





Vypreparovaná ručka s návodem, jak to vlastně bude vypadat.





 2.  Nařezaná dřívka a kůže zakoupené v Jataganu. Řap čepelky jsem musela zbrousit, udělat ostrý konec a zářezy na lepidlo.
 3.  Vrtání prvního dílu – padouk.
4.  Pilníčkování – nevypadá to, ale je to fuška. Dokonce jsem jeden pilníček i zalomila.
5.  Naděrování kůže
6.  Všechny dřevěné a kožené části nože jsou na řapu. Postupně od čepelky: Padouk, kůže, Jatoba, kůže, Merbau, kůže.
7.  Zbrousím všechny dřevěné části do stejné tloušťky a vytvořím rovné plochy
8.  Paroh!
9.  Velmi pěkný kousek ve velikosti konce rukojeti
10.  Vydremlujeme prostor na řap, kousek si necháme na zaražení ostrého konce řapu do parohu
11.  Paroh je uříznutý zešikma, musí se brousit
12.  Zbroušený a rovný paroh. Jdeme lepit!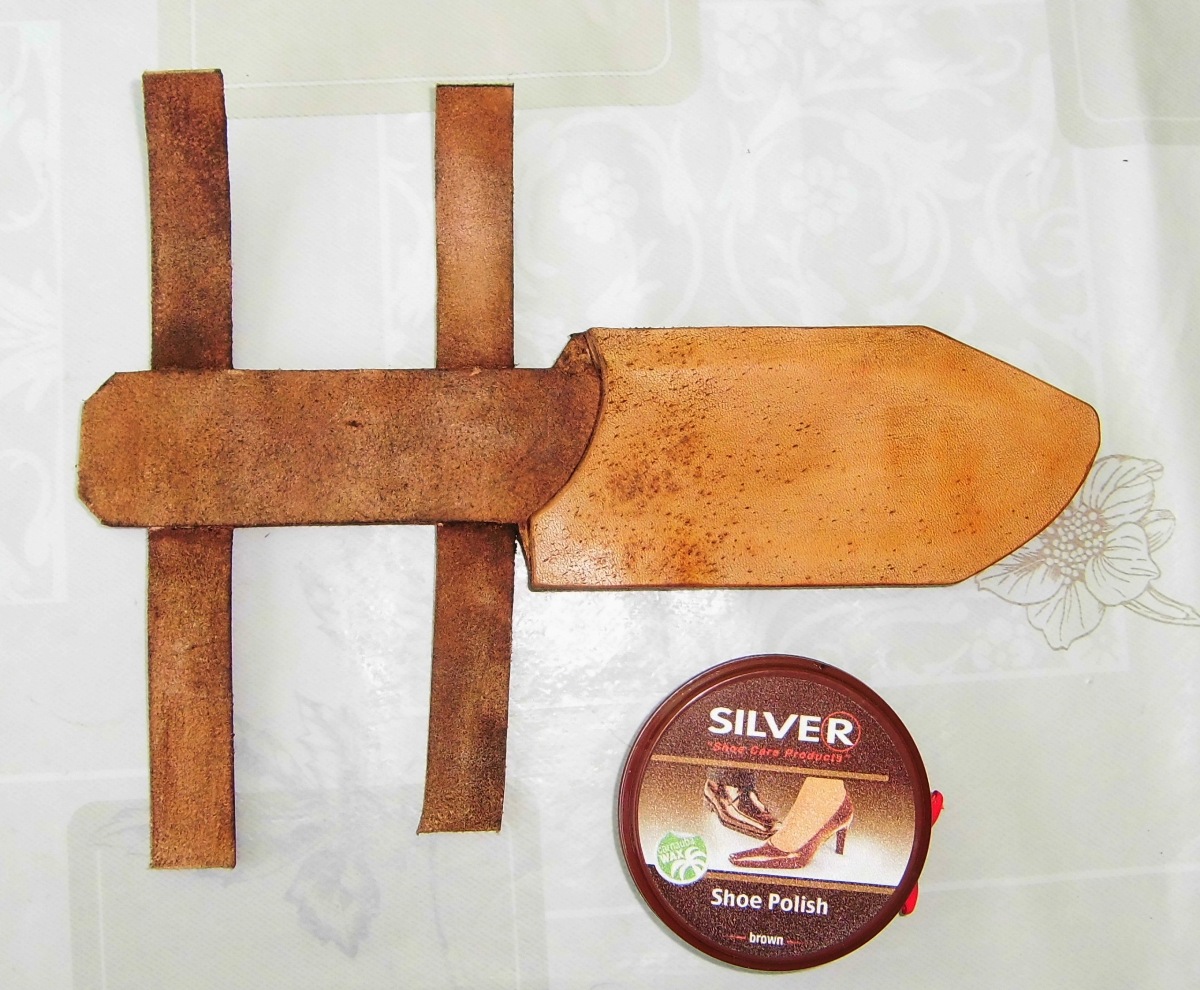 13.  Zatím to vypadá tak nějak blbě, co?
14.  Za účelem zdrsnění lepených ploch zdrsníme všechny lepené plochy dlátkem (dlátko je moje výroba.)
15.  Lepíme!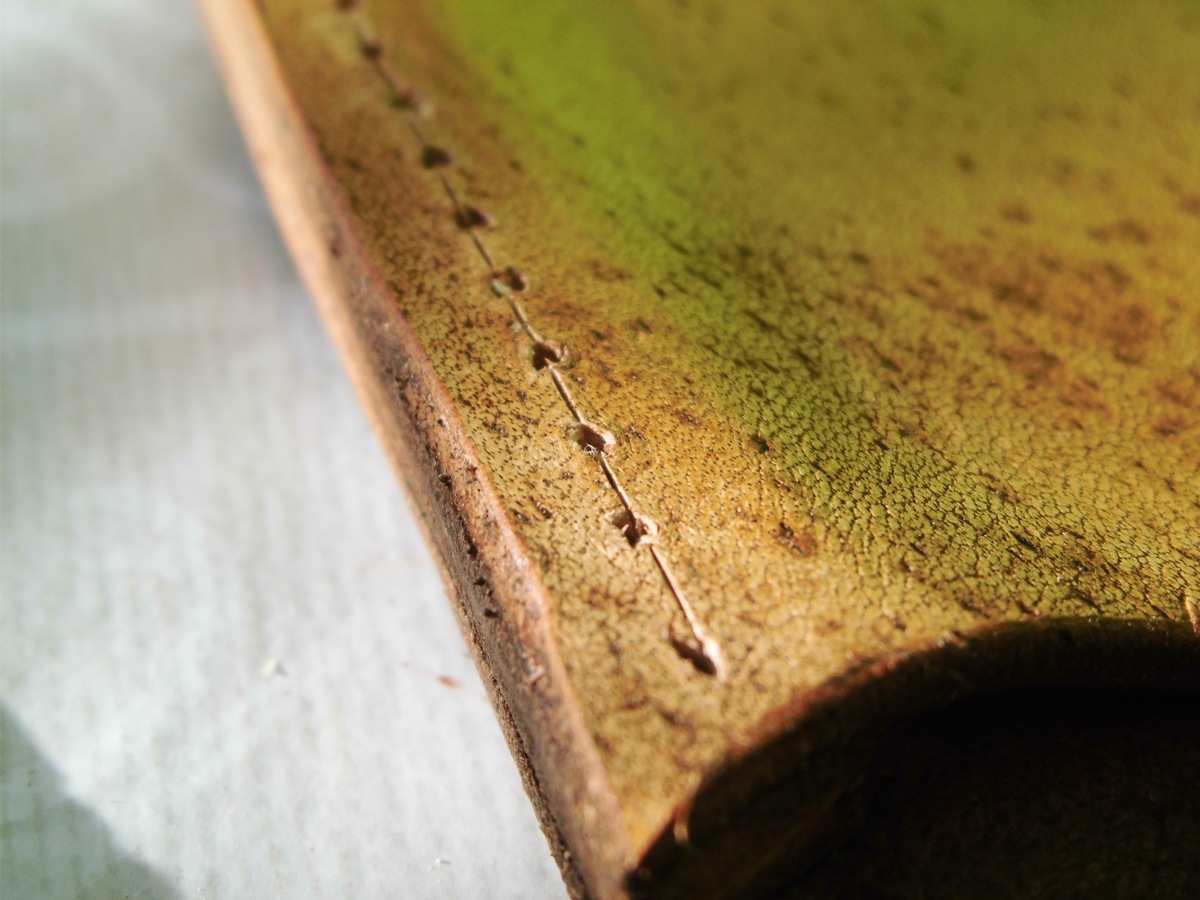 16.  A fixujeme. U tohoto nože byl problém s velmi tenkou čepelkou, která se v přípravce neskutečně kroutila a ráda ohýbala, proto musela být přípravka trošku povolená, jinak hrozila, že by se čepelka zlomila.
17.  Zaschlý nůž.
18.  Ořezané ostré rohy
19.  První konec rukojeti trošku zapravíme.
20.  Brousíme
21.  Brousíme
22.  A ještě dobrušujeme
23.  Vytvoříme zahloubení pro ukazováček. Drží se velmi dobře!
24.  Dolaďujeme a postupně leštíme
 25.  No, teď vypadá dobře, ne?
26.  Namočíme do oleje (používám obyčejný slunečnicový, jiný se mi nikdy nevyplatil.)
27.  Teď vypadá dobře, že?
28.  Krása, drží se ještě lépe než předtím se svojí oslizlou gumovou rukojetí…
Práce to byla ani ne na celý den. Nůž si poskládejte každý, uklidňuje to a ten výsledek stojí za to. ;-)